The Saskatchewan Dental Therapists Association
49th Annual Conference
April 2023
Moose Jaw, SK
It's time to play...Family Feud Dental Therapy style! It's been 49 years...that's long enough for some family feudin'!
The notorious city of Moose Jaw is excited to host this year's event at the stunning Grant Hall Hotel in beautiful and historic downtown Moose Jaw.
DEADLINE: March 31, 2023 April 14, 2023
Online registration click here.

Grant Hall Hotel
401 Main Street North, Moose Jaw SK
Email: accommodations@granthall.ca
1-306-691-2113
Please ensure to request SDTA April 2023 for group rates!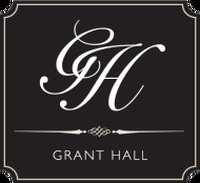 The conference committee will place you into families, based on your registration-get yours early! We will also make the dress up suggestions and you will be emailed with your family theme. There will be prizes and there will be feuding!
SEE YOU THERE!
For more information contact Trish Gottselig patricia.gottselig@gmail.com

Upcoming
Events